Area Attractions
The Okoboji Country Inn is located in the heart of the Iowa Great Lakes area. This area is rich in heritage and abundant in leisure activities. For more than 100 years, Okoboji has been the destination for vacations. The main attractions of the Okoboji area are the glacier carved lakes. This beautiful chain of lakes extends from the Minnesota border southwest several miles and covers 15,000 acres. The Iowa Great Lakes include Iowa's largest natural lake, Spirit Lake, and five interconnected lakes: West Okoboji, East Okoboji, Upper Gar, Lower Gar and Minnewashta. Spring-fed West Lake Okoboji is a beautiful shade of blue, and one of only three blue water lakes in the world, is 134' deep. It is the centerpiece of the five chain lakes and the surrounding communities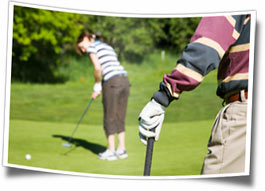 provide the backdrop for Okoboji's year-round playground.
Dickinson County Recreational Trails- they wind throughout the Iowa Great Lakes Region for bikers, hikers, runners, cross country skiers and snowmobilers. The spine of the system is a 14-mile, hard-surfaced trail that accommodates two-way traffic. You can jump on this trail right across the street from the Okoboji Country Inn. In addition, Dickinson County Naturalist, Barbara Tagami, sponsors nature hikes and bird watching tours on many of the region's diverse public places. Call (712) 338-4238 or email.
Emerald Hills Golf Club- the golf facilities in the Iowa Great Lakes are second to none. Emerald Hills just happens to be located right across the street from the Okoboji Country Inn. A public 18-hole course with a par 72. The greens are noted for their steep slopes and quick breaks. Call (712) 332-7100 or visit the Emerald Hills Golf Club online.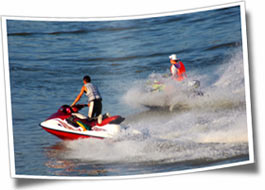 Explore our parks and trails- for year-round fun visit Horseshoe Bend. Visitors enjoy the use of three-season shelter houses, mowed trails, a bird watching blind and other wildlife & habitat areas. Tubing & skiing are popular in the winter. Gull Point, Emerson Bay, Pikes Point, Elinor Bedell State Park and Marble Beach State Parks are just a few of the many public parks that provide perfect settings for get-togethers or romantic picnics by the lake. Terrace Park Beach, one of the area's most popular public beaches is located just down the road from the Okoboji Country Inn in the City of West Okoboji. The Iowa Great Lakes have always been popular with those who love water sports. These are wonderful lakes for waterskiing, windsurfing, jet skiing, boating and fishing. There are also several public access points if you want to bring your boat along, while staying at the Okoboji Country Inn.
Iowa Lakeside Lab- is situated on 140 acres of land. It is a research and learning facility where professors, researchers and students study native ecosystems, in particular, the water quality of the Iowa Great Lakes and how surrounding land use affects it. Educational programs and lectures are open to the public and tours can be arranged. For program dates and times, call the office at (712) 337-3669.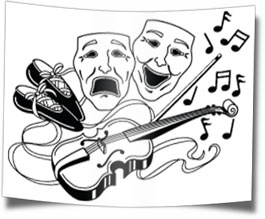 Okoboji Summer Theatre- Every summer, audiences look forward to the debut of the OST. For over 50 years, students and faculty from Stephens College in Columbia, MO, have been managing, producing and starring in the theatre's productions. Nine shows run throughout the all-too-short season, and include Broadway hits, thought-provoking dramas, entertaining musicals and lively comedies. Call in advance for tickets, as productions tend to sell out quickly. Please call the ticket office at (712) 332-7773 for a complete list of plays, dates, and times. You can also visit them online at www.okobojisummertheatre.org.
Okoboji Spirit Center-is a multifunctional center housing the Iowa State Welcome Center, the Iowa Great Lakes Maritime Museum, The Chamber of the Iowa Great Lakes Area, the Okoboji Tourism Committee and Okoboji Foundation. This large facility is located off Hwy. 71 in the town of Arnolds Park, adjacent to the Arnolds Park Amusement Park. An enhanced swimming beach, park and shopping at the Queen's Court complete the complex.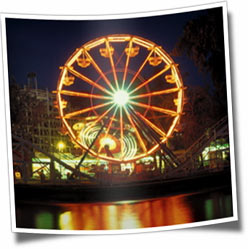 Arnolds Park Amusement Park- Arnolds Park guests can enjoy more than 30 rides and attractions, including the 63' ferris wheel, the famous "Legend" rollercoaster and the area's fastest go-karts. Don't miss "Boji Falls", a log flume with a 34' drop into water! Everyone comes to Arnolds Park to enjoy the rides, entertainment, carnival games, shops and food stands. The beach is once again a place of fun, hosting swimmers and sun bathers. There is ample dock space for coming by water to this playland. Experience one of the park's popular Roof Garden or Preservation Plaza concerts featuring big-name acts, with a unique and beautiful backdrop provided by lights reflecting off West Lake Okoboji. Arnolds Park Amusement Park is open all summer long, and on weekends in May. Call (712) 332-2183.
Iowa Great Lakes Maritime Museum- Relive the days of steamboats, motor launches and wooden cruisers with a visit here. The museum has amassed a vast collection of local photographs, articles and artifacts from the Iowa Great Lakes early days of boating. Special features include a fully restored boathouse, 25 classic wooden runabouts, an exhibit of period swimsuits and recreational fishing & hunting articles. Open year-round with extended hours Memorial Day - Labor Day.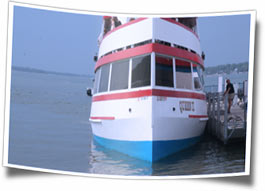 Visit the Iowa Great Lakes Maritime Museum online.
Queen II- no visit to Okoboji is complete without a ride. A replica of the original 'Queen'-the last member of the original Okoboji fleet to survive the end of the steamboat era. Visitors of all ages will enjoy her narrated cruise around West Lake Okoboji. You can hear her whistle blow from the front porch of the Okoboji Country Inn as she travels past the lake home of the late
Captain Steve Kennedy. The Queen II takes passengers out several times a day on scheduled rides and tickets can be purchased at the ticket office.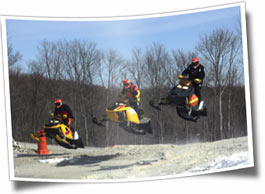 University of Okoboji Winter Games- Join the winter fun! Held every Jan. at the Iowa Great Lakes. Several activities include: 5 & 10K Race, snowmobile run, broomball, softball, chili cook-off, bonfire & more. Call 800-270-2574 for dates and times or www.VacationOkoboji.com.

Iowa Rock N' Roll Hall of Fame Museum- located adjacent to the Roof Garden. It houses instruments, posters and memorabilia from Iowa's very own rock n' roll bands. For more information call (712) 332-6540 or visit them online at www.IowaRocknRoll.com.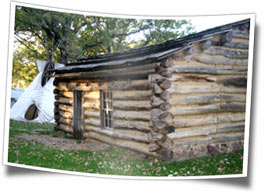 Abbie Gardner-Sharp Cabin & Spirit Lake Massacre Monument-Open seven days a week, beginning Saturday, Memorial Weekend, through September 30. Admission is by free-will donation. For information call (712) 332-7248.
Higgins Museum- one of Okoboji's more unusual attractions, is devoted to the history of national banking in the United States from 1863 to 1935. Exhibits of national bank notes from Iowa & adjoining states illustrate the heyday of America's use of hometown paper money. Open daily, except Mondays, from mid-May through September. Call (712) 332-5859 or visit the Higgins Museum online.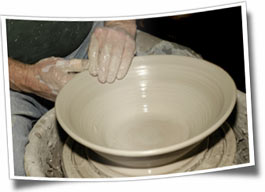 Pearson Lakes Art Center- visitors can enjoy viewing works in the gallery's permanent, traveling collections or exhibits by guest artists. The Lakes Art Center also contains the Lauridsen Performing Arts Theatre, the Pomerantz Multipurpose Hall and educational interactive art gallery called ART SMART. In the summertime, the art center hosts classic & foreign film series and Art in the Park. Free to the public throughout the year. For gallery hours call (712) 332-7013. Visit them online at Pearson Art Center.

Taco House- the Taco House restaurant has been a Lake Okoboji favorite for many, many years. Located right across the street from the Okoboji Country Inn. You can walk there, in a matter of minutes, and enjoy one of our favorites, the meat nachos! Their soft serve ice cream is a real treat in the summertime. The Taco House is open Mid March-Mid November.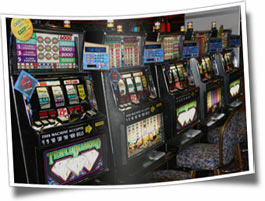 Wild Rose Casino-located in Emmetsburg, Iowa. The Wild Rose Casino is a short 40 minute drive from the Okoboji Country Inn. It is one of the Midwest's outstanding gaming facilities. The 16,800-square-foot casino boasts state-of-the-art slot machines with ticket-in/ticket-out technology and exciting table games. Visit the Wild Rose Casino online.
If you desire, you can also play a quick round of golf during your visit to the casino. They have a 9-hole regulation length golf course that will reward good shots and provide a fun golf outing. The Wild Rose Golf Club is a public course with a driving range.