History of Resch Farm House circa 1870
Peter Resch came to the United States in 1884 from Illingen Germany, the same year the original Queen steamship came to the lakes area. The home was in the Resch family 104 years. Starting with Peter Resch, five generations of the Resch family have lived in the Center Grove Township farm house. At one time you could see all of the lakes, Big Spirit, East and West Okoboji from the roof top room of the house. In March 2005 the Resch family farm was sold. We purchased the farm house in September of 2005 and started preparations to relocate it adjacent to our gift shop. After several months of planning, the big move happened on June 1, 2006. Forbes House Moving of Spirit Lake was contracted to move the "Grand Old House".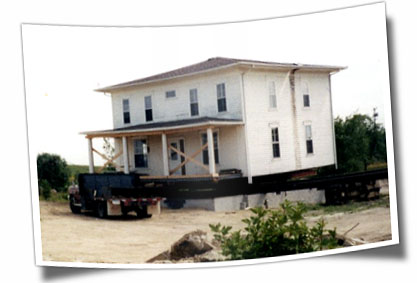 It took half a day to move the two-story farm house 3 miles along Hwy. 71 from Spirit Lake to West Okoboji. The extensive renovation of the Resch farm house has been completed and is now open to guests as the Okoboji Country Inn.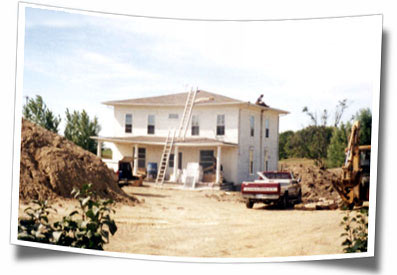 Read more about the move at the Sioux City Journal: 'Grand Old House' moves to new site